If you have been looking for a turn-based strategy game that looks to fill the void left by Advance Wars, look no more. WarGroove improves on the turn-based strategy of Advance Wars in a way that makes it feel familiar and yet like a completely new game.
The campaign set to default is difficult, making each 3-star victory that much more satisfying. Of course, if you find it too challenging you can turn down the difficulty.
If the campaign isn't enough (did I mention there are units that are dogs?), there is a whole multiplayer mode as well as a map editor. The map editor is more than just a basic layout some mountains and villages, but also lets you make multi-level mini campaigns complete with cut scenes. I haven't used the editor so I can't comment on how well the tools are, but the fast they exist with such depth available should help the game last much longer.
WarGroove is another hit from ChuckleFish, and easily worth the $20.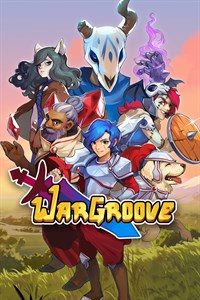 Game title: WarGroove
Game description: Take to the battlefield with WarGroove, a strategy game for up to 4 players! Choose your Commander and wage turn-based war on battling factions. Design and share maps, cut-scenes and campaigns with easy-to-use editors and in-depth customization tools!